Still not perfectly happy with the carving but happy with the finish and Gadget's gift giver loved it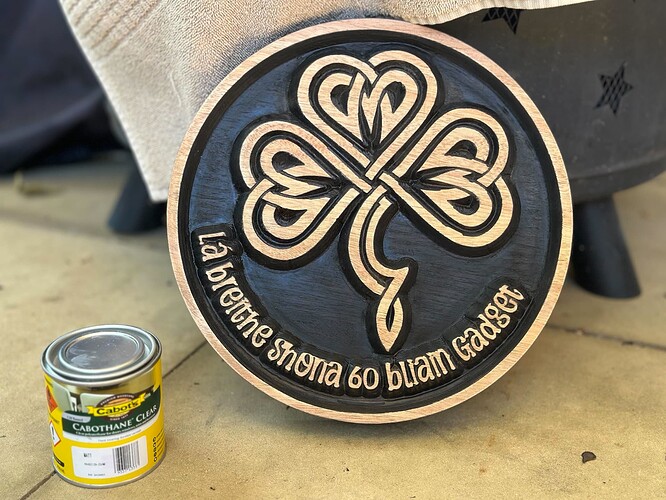 I realise the writing looks angled incorrectly in this photo. The irish symbol is actually angled, the text is designed to be straight on and level.
I think it looks great! Nice job.