All,
This has been one of the most challenging panel jobs I've done! Probably not difficult for most of you , but I did a BUNCH of air-cuts to verify mill length was good, router collet nut didn't hit anything, and the bit could still avoid hitting the raised edges if the panel. I ended up with a 25mm clearance setting!
This is a pair of panels for a Duo Discus glider. This is one of the reasons I built the LR3, The smaller rear-seat panel has a deep backside that I need to hang over the edge of my machine to do the cut. If I had a drop table I would still need to have about 8 inches to lower the part low enough to have some kind of support/spoilboard behind it. The larger panel was previously installed in the glider and I needed to fill all the old holes before cutting the holes for the new instruments.
I cut most of the holes in the front panel from the back as there is a lip all around the front that would have interfered too much. The hole in the upper portion of the picture was cut from the front to avoid the "knee cutout" as that interfered with the lower two holes. hasn't been cleared yet because I had a glitch in the cut.
I'm happy to get these done and shipped today.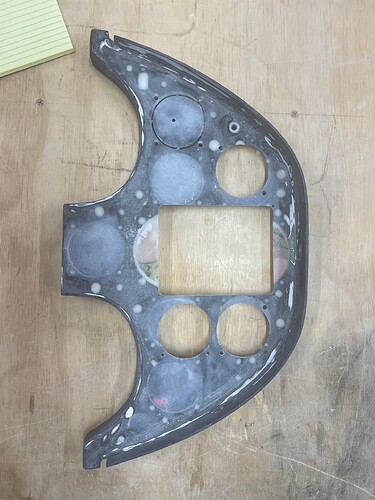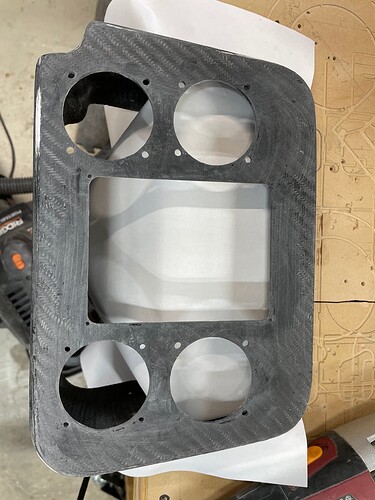 On to the next panel!
Mike