Hey all (and Ryan)
Just wanted to say thank you for a great product and community forum.
Today my son (14 yrs) did his first test cut on the low rider. It was a really exciting movement. While the low rider had always been my "idea" for a variety of reasons he picked it up and ran with it.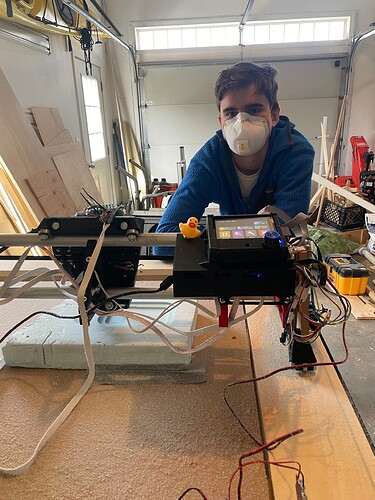 From building the frame (shout out to Josh 1 for the idea) to the countless hours he spent reading the forum for tips and tricks, I was very impressed that the only thing I had to correct was:
Conduit is measured internal dimensions
Not all screws are created equal (pan head are preferred over normal construction screws)
What wire strain relief is
To get that far on your own (at that age) is a testament to the product and the support. So a big thank you to everyone.
We can't wait to start digging into our backlog of project ideas (namely skis).
Stay excited and carry on making