SPOILER ALERT - This Project gets completed!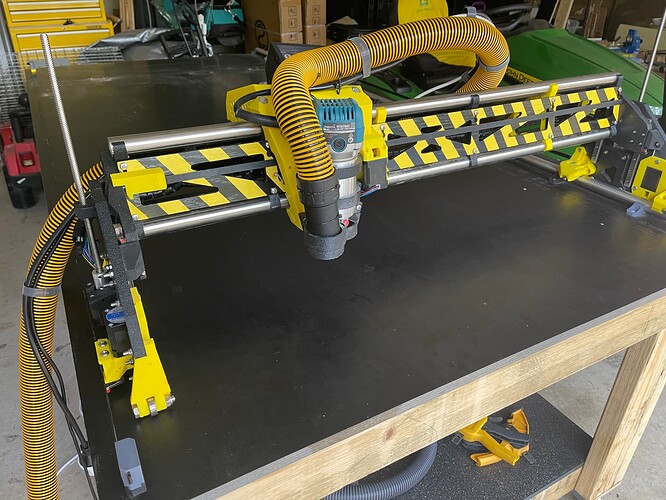 .
.
.
OK. Back to the Original Post:
First of all. Want to say thanks to Ryan and the team of hardcore followers for creating such a fantastic beast of machine! I'm at the very start of my LR3 journey as of making this post with pretty much 0 woodworking knowledge under my belt! My hobbies currently is more towards 3D printing and more recently electronics but I've always wanted to turn my eye to bigger things!
What has spurred on the build of the LR3 for me is I have designed, with some help, an full size arcade cabinet which will be my initial forte into woodworking. It requires some CnCing amongst other things and so I found the Lowrider a perfect fit for taking my hobby to the next level.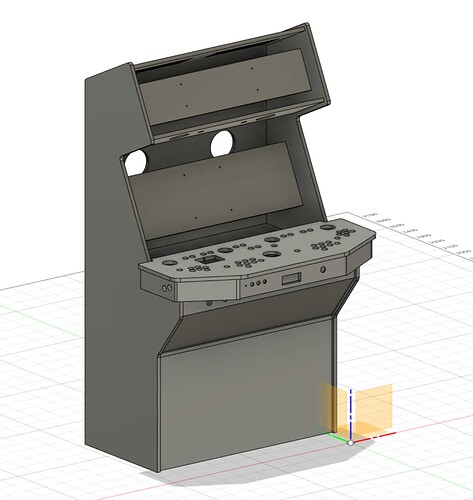 At this point I am still planning my LR3 build, but would like to go the full size sheet size if I can make it work. Love that the new design keeps the table usable when not cutting - makes this thing a lot more attractive.
Going for a yellow/black style to match my printers and because my daughter loves yellow. Maybe one day she'll love CnCs

I'll be printing in ABS and trying out the fuzzy wall to see how that effect goes. Looking forward to seeing it come together. Why not start with the LR Core!