I have a dead corner in the basement that was perfect for cabinets, except… there's a 12"x12" cold-air return register is in the bottom corner.
Rather than build cabinets that worked around that register, I made extra airflow part of the cabinet door design. There are also wide 4"-tall gaps at the floor and similar gap at the back between the cabinets and the wall for additional flow. The air in the basement doesn't seem to get stale, so I guess it's working!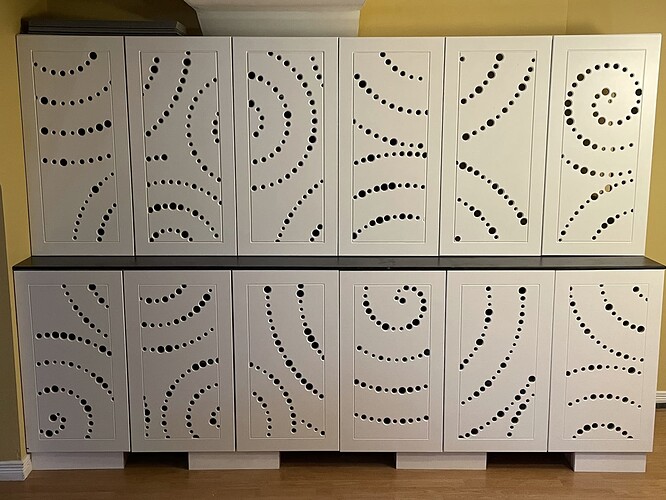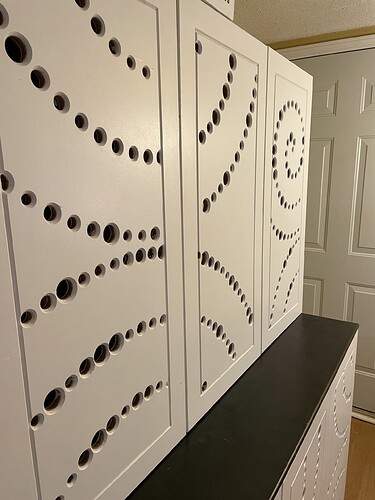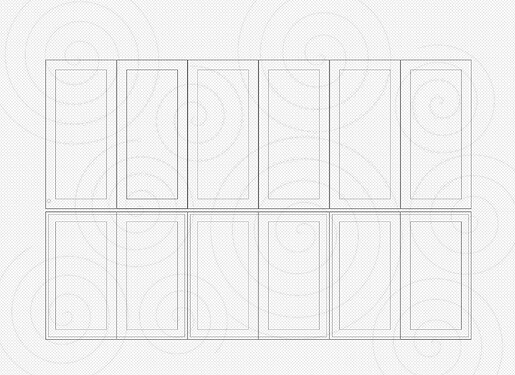 Material was 5/8" MDF.
Cut on a LowRider 2, with rough 2' x 3' capacity to fit one door each cut.
Design was in Inkscape, using the spiral tool and the "Pattern along path" to put a random sequence of circle sizes along those spiral paths.
EstlCAM to generate the CNC gcode.
The pieces and holes were cut with 1/4" upcut bit, following by a 45 degree v-bit to chamfer the hole edges. The fake stile and rail borders were cut with the 45 degree v-bit cutting 4mm deep.
Finish was Killz water-based primer then white topcoat.